Gemhl Cai – Pilates Instructor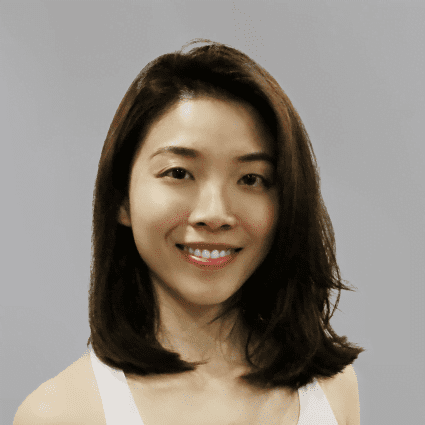 Pilates Instructor
Gemhl Cai journey into Pilates started in 2011, while she was searching for a way to relieve her chronic shoulder ache caused by sitting for long hours in front of a computer, working as a marketing executive.
She sought many therapies including acupuncture and regular massages, but they only brought temporary relief. The pain and stiffness in her shoulders gradually got worse, and would sometimes even lead to numbness in her hands.
After Gemhl started Pilates, her shoulders quickly started feeling more relaxed, and the pain gradually went away.
As a bonus, she walked out of each Pilates session feeling much lighter and taller, and found that her posture, breathing and energy levels also improved.
Gemhl benefited so much from Pilates that she decided to begin training as a Pilates instructor while still working full-time in the corporate sector.
Today, Gemhl Cai is a Certified STOTT PILATES® instructor with various certifications from The Center for Women's Fitness, including Pre & Post-natal Pilates Specialization and Diastasis Recti Recovery.
In her free time, she enjoys cooking healthy plant-based meals, practicing yoga and going for nature walks.
Qualifications
Certified Level 1 Mat and Reformer STOTT PILATES® instructor
Trained Level 1 Cadillac, Chair and Barrel STOTT PILATES® instructor
The Centre's for Women FitnessPre and Postnatal specialist
Diastasis Recti