Caleb Tan – Physiotherapist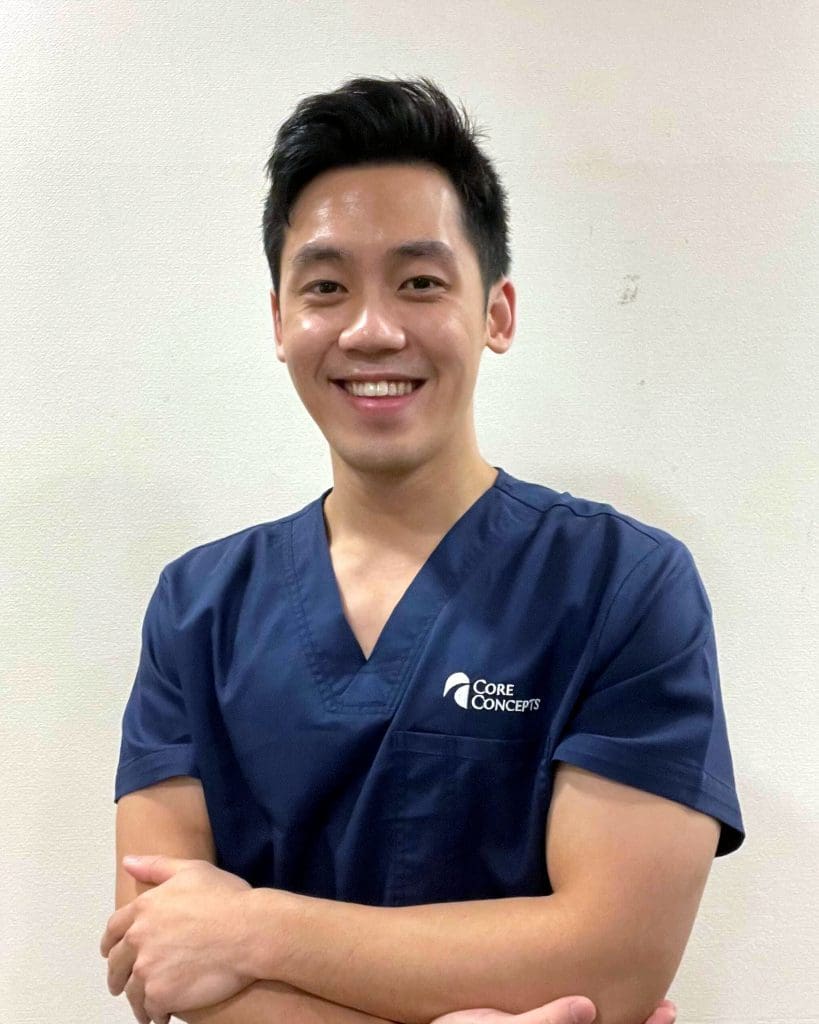 Physiotherapist
Caleb Tan attained his Bachelor's Degree (with Honours) in Physiotherapy from Singapore Institute of Technology – Trinity College of Dublin.
Caleb joined Core Concepts with the aim to specialise in musculoskeletal conditions. Having sustained injuries of his own in the past, he has a clear understanding of rehabilitation journeys and the necessary steps needed to reach each client's goal.
Additionally, Caleb started his weightlifting and swimming journey at a young age, he is well-versed with associated injuries and enjoys sharing tips to further improve exercise techniques.
As a physiotherapist, Caleb believes in working closely with his clients to identify specific needs and ensuring that the highest quality of care is provided in every session.
Qualifications
Bsc (Hons) Physiotherapy, Singapore Institute of Technology – Trinity College Dublin
Areas of Interest
Caleb is trained and has experience in treating musculoskeletal conditions in all body areas.
Shoulder conditions
Spinal conditions
Sports Injuries