Valerie Aw – Exercise Specialist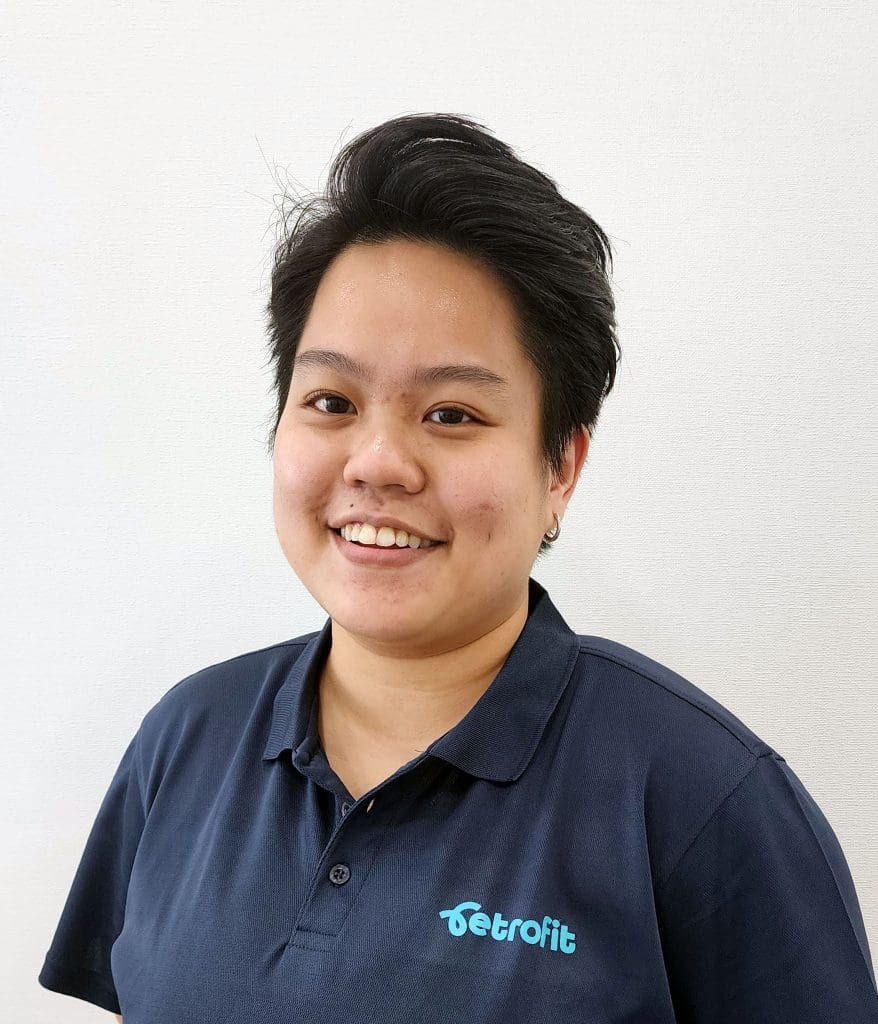 Exercise Specialist
A former camp facilitator, Valerie is an avid outdoors enthusiast. She pursued her Bachelors in Sports and Exercise Science (Hons) in hopes of creating better outdoor and sport camp curricula for students to better understand and appreciate the beauty of the outdoors.
However, during the pandemic, camps shut down. Valerie then sought a career as a senior rehab therapy assistant in Tan Tock Seng hospital where she worked in the acute care setting and gained experience taking people through the first stage of their rehab journey with various orthopaedic, neurological and intensive care patients. She found helping people through rehab to be a meaningful and rewarding career, and her interest in exercise rehabilitation grew as she went through her own journey of recovering from shoulder injuries.
Valerie believes that everyone should be able to do what they want to do without any physical limitations, and believes that exercise rehab should work as a bridge between physical training and therapy to help you do what you want to do but even better.
Outside of work, Valerie can be chilling with her dog, kayaking or catching prawns and making friends with regulars at prawning farms. 
Qualifications
BSc Sports and Exercise Science, University of Essex
CPR AED certified
Career Highlights
Senior Rehab Therapy Assistant, Tan Tock Seng Hospital